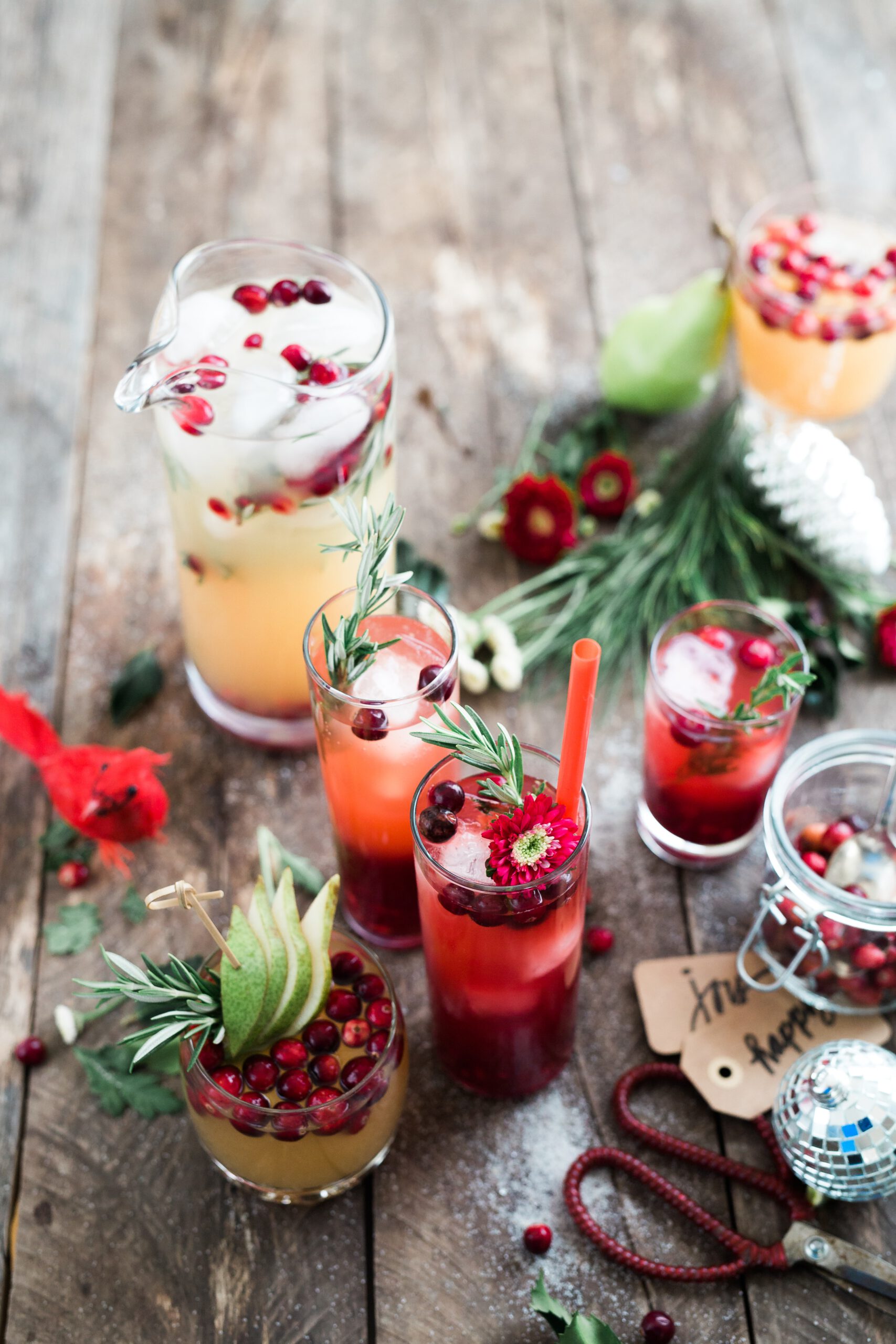 Ho ho ho! Let's shake up your fiestas with this cócteles deliciocos 😋
Ho ho ho: let's shake cocktails since there's nowhere to go! Yup, big chance you will just be at home during christmas ánd new years eve. And for everyone who had enough vino, cerveza and champagne and wants to make it a bit more exotic, go ahaed with this cócteles deliciocos which totally look like Christmas. We have: tequila, rum, coconut milk, lime… We know you are getting thirsty YA 😉!
The Easy Rum Eggnog
Ingredients
1 1/2 ounces añejo rum
1 1/2 ounces ruby port
1/2 ounce simple syrup
1 large egg
Garnish: nutmeg (ground or freshly grated)
In a cocktail shaker, combine the rum, ruby port, simple syrup, and egg. Dry shake (without ice) to combine the ingredients. Add ice and shake vigorously a second time. Strain into a white wine glass and dust with nutmeg.
Serve and enjoy!
Christmas Margarita
Ingredients
Cinnamon sugar (for rim)
1 lime wedge
1 1/2 ounces silver tequila
1 ounce coconut milk
1/2 ounce orange liqueur (triple sec or Grand Marnier)
1/2 ounce fresh lime juice
1/2 ounce white cranberry juice
Garnish: lime slice
Garnish: cranberries
Garnish: rosemary sprig
Rim an old-fashioned glass with cinnamon sugar: Begin by wiping a lime wedge around the edge of the glass to wet the rim, then roll it in a shallow dish of cinnamon sugar. In a cocktail shaker filled with ice, pour the tequila, coconut milk, orange liqueur, lime juice, and white cranberry juice. Shake well. Strain into the prepared glass over fresh ice. Garnish with a lime slice, a few cranberries, and a sprig of rosemary.
Serve and enjoy!
Spiced Silver Bell Cocktail
Ingredients
For the Cranberry Spice Syrup:
1 1/2 cups brown sugar
3/4 cup water
4 cinnamon sticks
1 teaspoon allspice (whole)
1 teaspoon clove (whole
1 tablespoon orange zest
1 cup cranberries (fresh)
For the Spiced Silver Bell:
1 1/2 ounces tequila (Camarena Silver)
1/2 ounce lime juice
1/2 ounce cranberry spice syrup
2 ounces ginger beer
Garnish: lime wheel
Place all of the ingredients in a saucepan over medium-low heat. Stir continually until the skins of the cranberries begin to pop and they can be easily mashed with the back of a spoon. Lightly mash the cranberries, but not so much to create a sauce. Remove from heat. Strain into a heatproof container and let the syrup cool. Refrigerate in a sealed bottle. Gather the ingredients. Build the ingredients in a double old-fashioned glass filled with ice. Stir well. Garnish with a lime wheel.
Serve and enjoy!
Source: thespruceeats.com