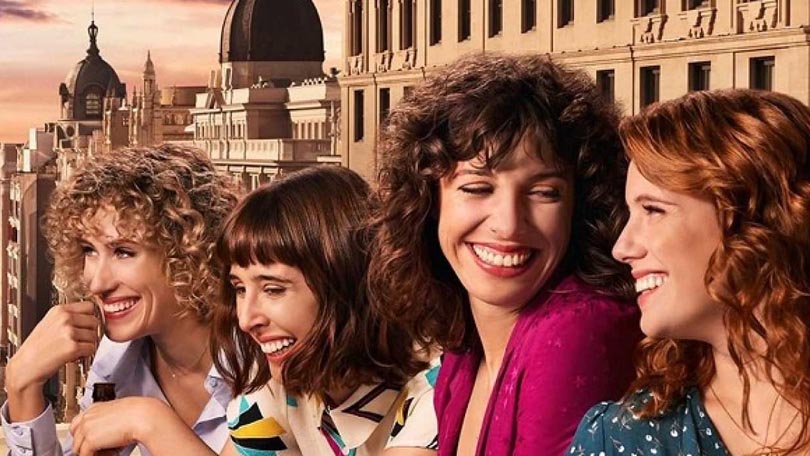 Prepárate: These binge worthy series in Spanish are almost there!
It seems that this quarantine will still take a while. That might be a good thing, because there are a few series in Spanish coming out that you absolutamente want to watch. We put them on a lista for you:
Valeria: This promises to be the Spanish version of Sex and the City. No need to explicar más, right? Valeria is a young writer and suffers from a big writer's block. The cause of this seems to be her marriage to Adrian. In addition, contact with Valeria's friends is no longer what it used to be. In short: it's time to drastically change her life! From May 8th on Netflix.
La Casa de las Flores: A dark Mexican comedy in which the wealthy Virginia de la Mora tries to keep up her family's fair looks after her husband's mistress airs the family laundry. The third and desafortunadamente last season of La Casa de las Flores comes on Netflix on April 23th.
Monarca: Tequila, Mexico and intrigues of a chic family, these are the ingredients for this series, produced by actress Selma Hayek. The story is about a tequila empire belonging to the Carranza family, which threatens to be a victim to corruption and secrets. Ana Mariá (Irene Azuela) returns to Mexico after being in America for twenty years, to fight the ruined, corrupt system and take charge of the family empire. On Netflix from, um somewhere mañana mañana? At least in 2020 on Netflix, the date is not yet announced.
Luis Miguel – La Serie: The first season of the docu series about this immensely popular singer from Mexico with a mysterious life story had toda América Latina obsessed. The super exciting cliffhanger of the last episode already reveals that season two will do the same: will 'El Sol de Mexico', as the singer is also called, finally know what really happened to his mother? Here too, Netflix keeps a secret when we the new episodes will air exactly, but at least this year the second season of Luis Miguel – La Serie will be released.